RBS 067 - "Lunar Light" - January 2018 - 34"H x 44"W x 11"D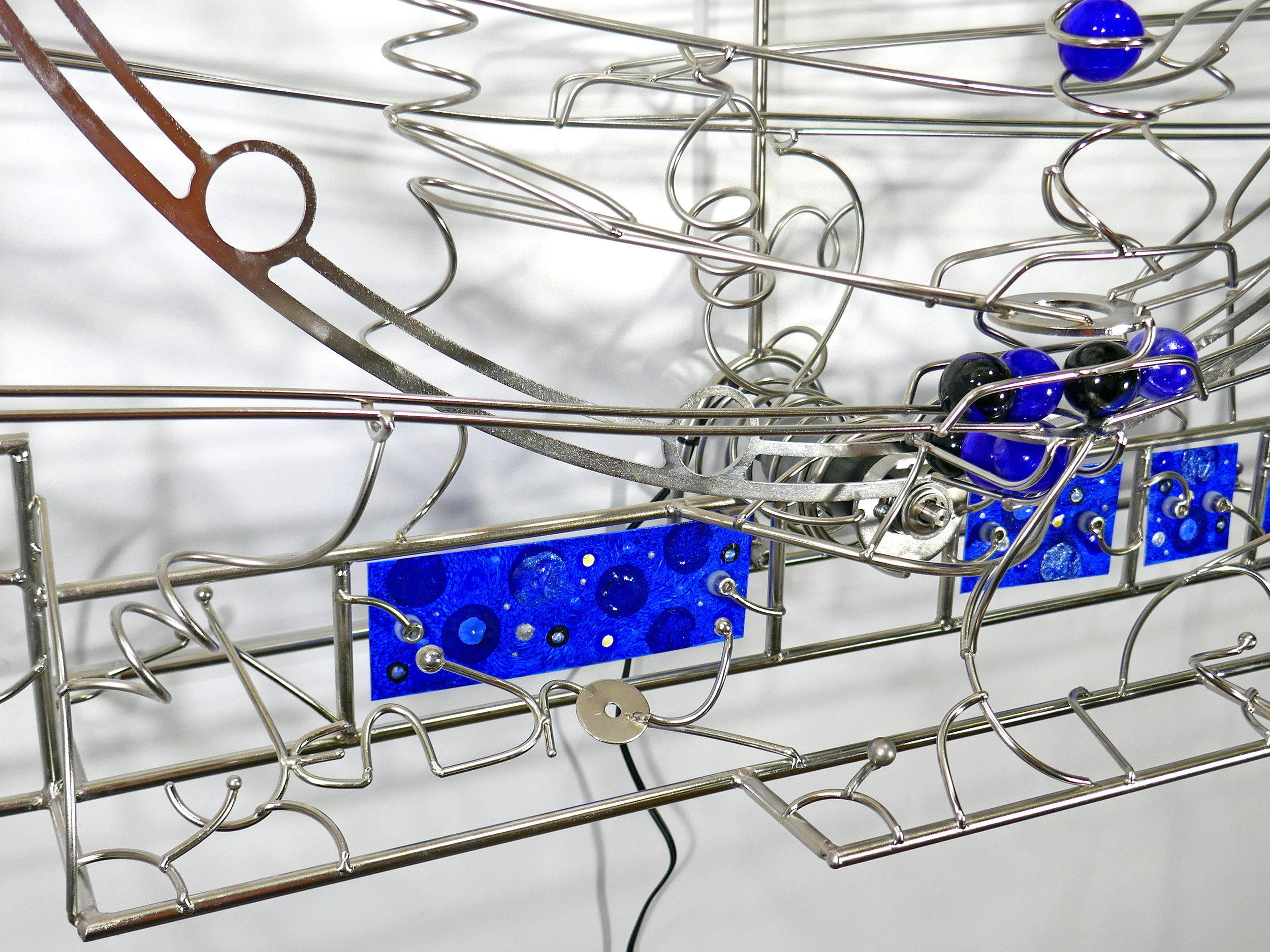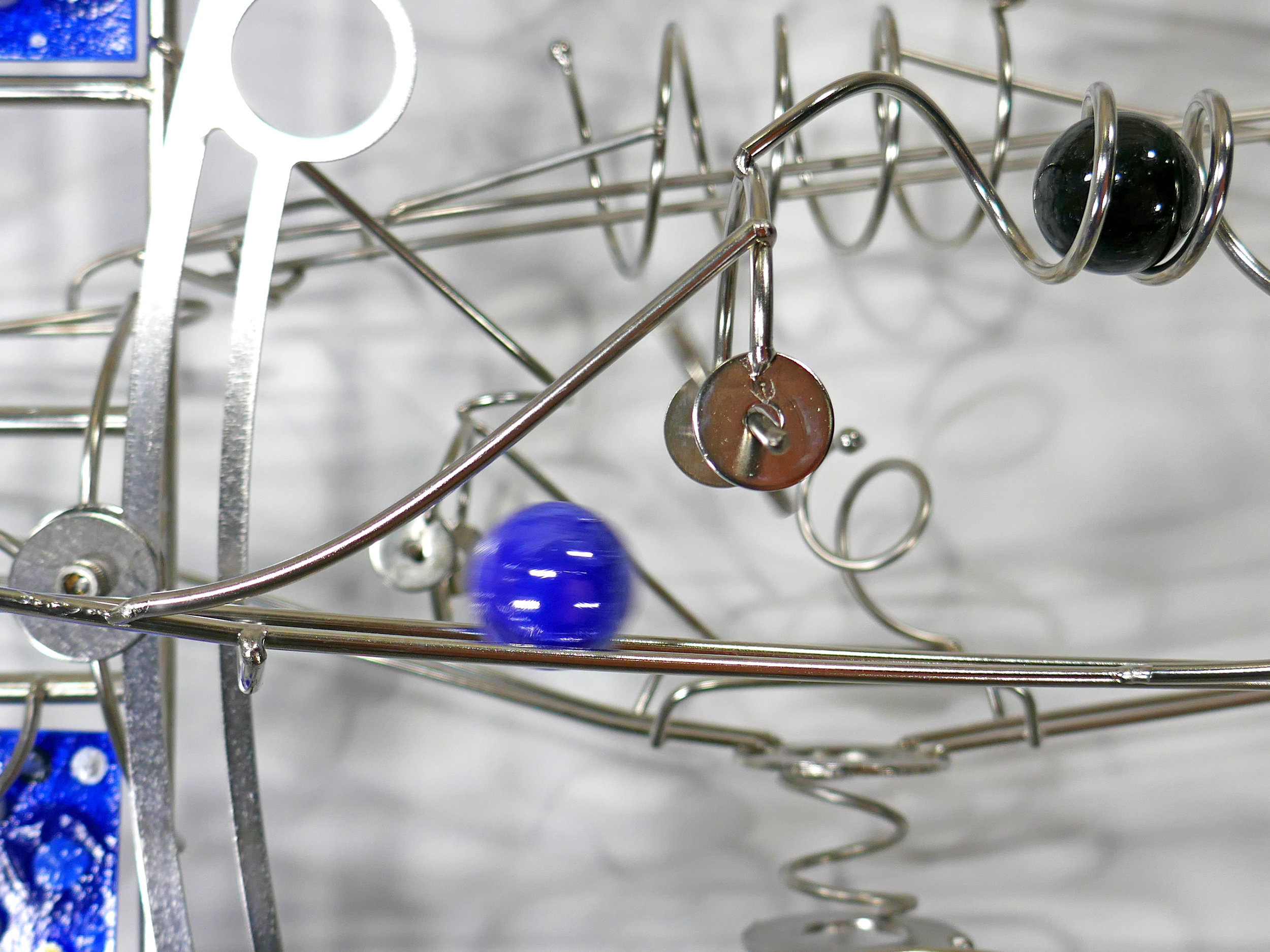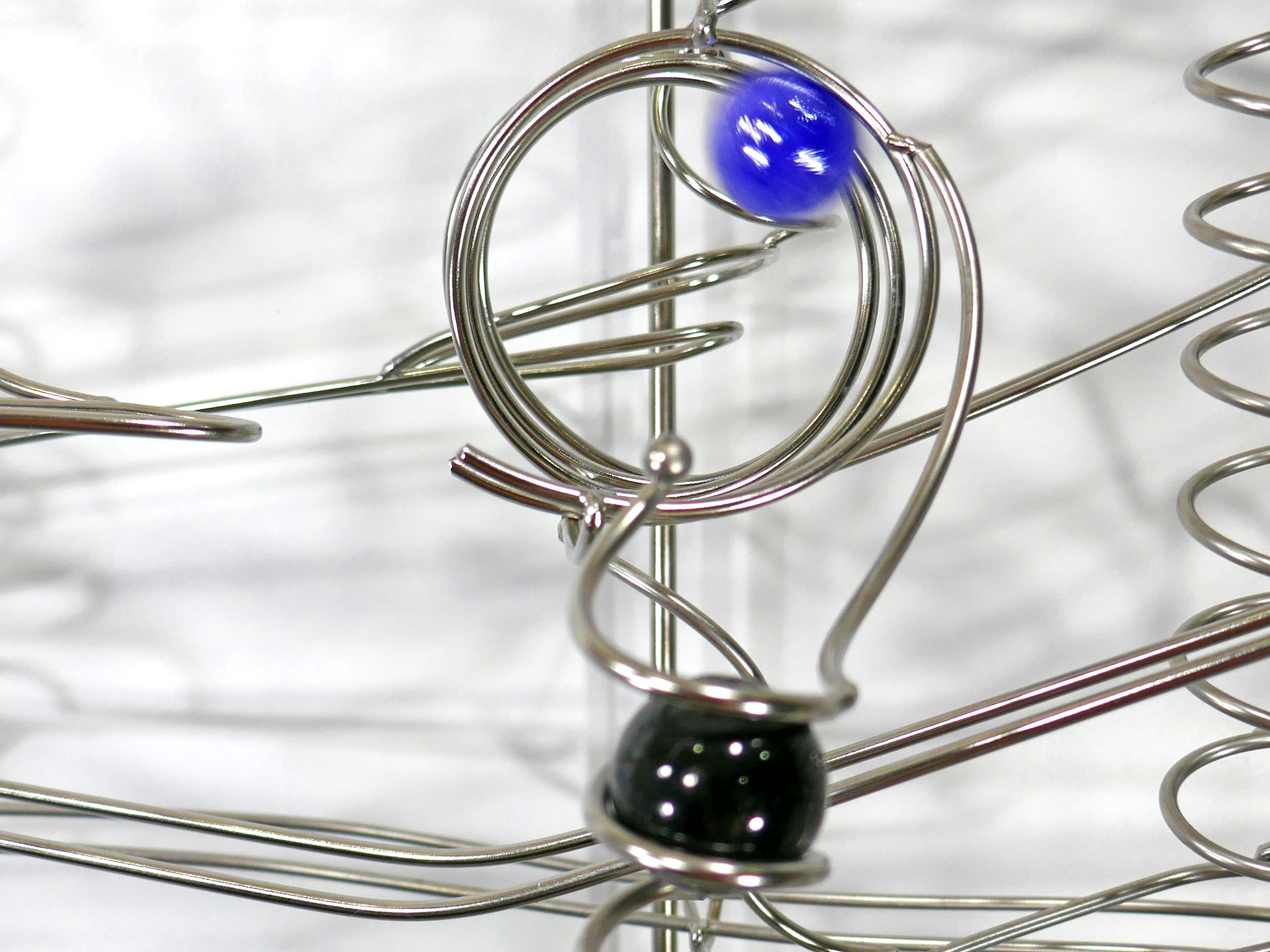 Construction photos
(so you can see pictures of your sculpture built in real time!)
Motorized ring lift rolling ball sculpture with 1" marbles. This is a medium to large sized piece that is a larger version of RBS 066 - Sheila.
34"H x 44"W x 11"D - Acrylic hand painted details. Signed, dated and numbered. ~18 - 1" blue and black glass marbles. Mounts right onto your wall via adjustable mounting brackets, or can be placed on your table. Both options are designed in!
This piece is both table top and wall-mountable. Low voltage powered with inline on/off switch.
Build notes
This sculpture is signed "Jendro" in metal on the base, and also signed and numbered and dated on the reverse side of the painted panels. It can be mounted on a wall using the adjustable wall mounts on the sculpture, or it can be set on a table. It is designed to do either. The sculpture is also designed to survive shipping stresses too.