RBS 072 - "Interstellar I" - 12/2017 - 40"H x 40"W x 11"D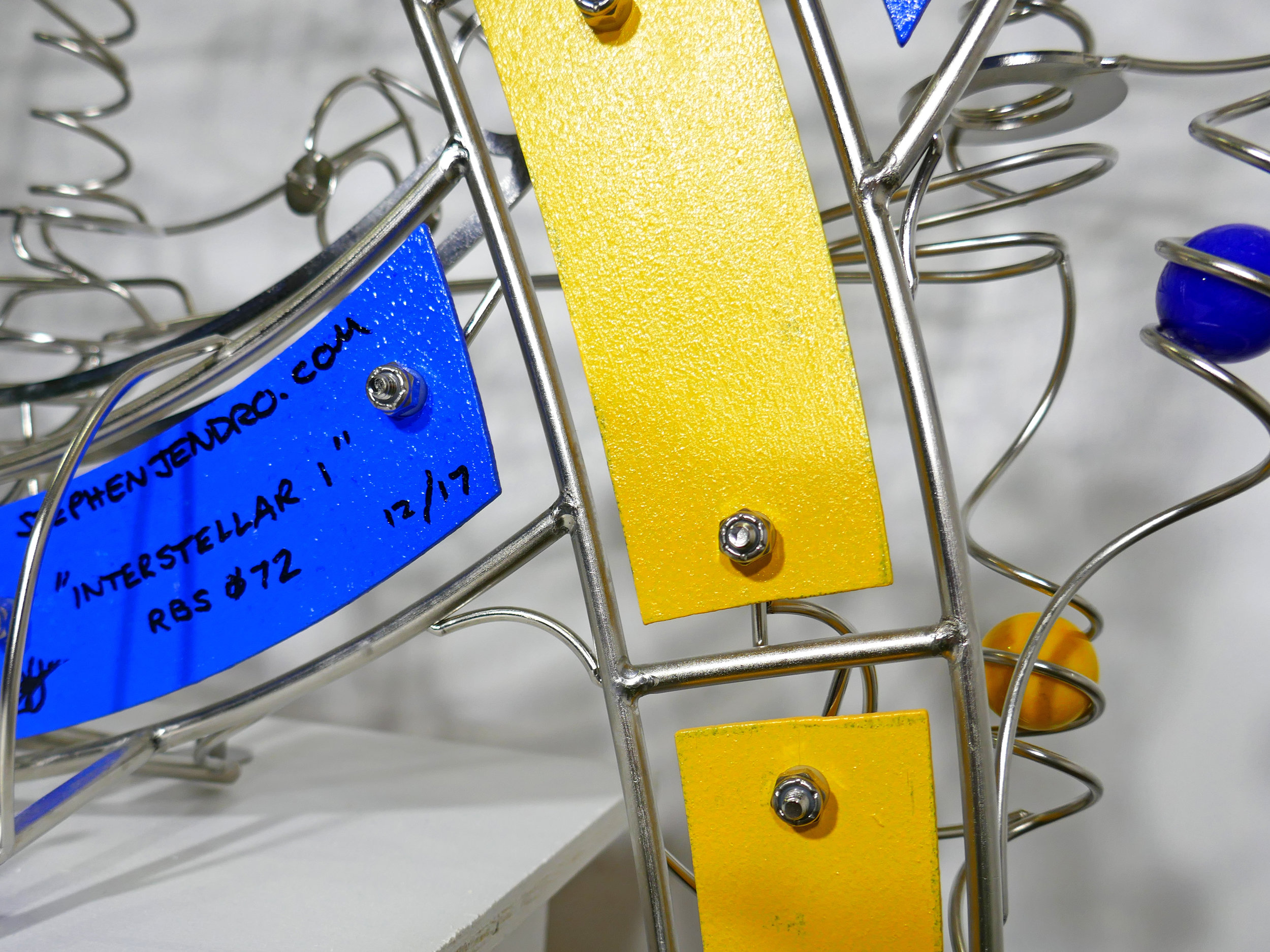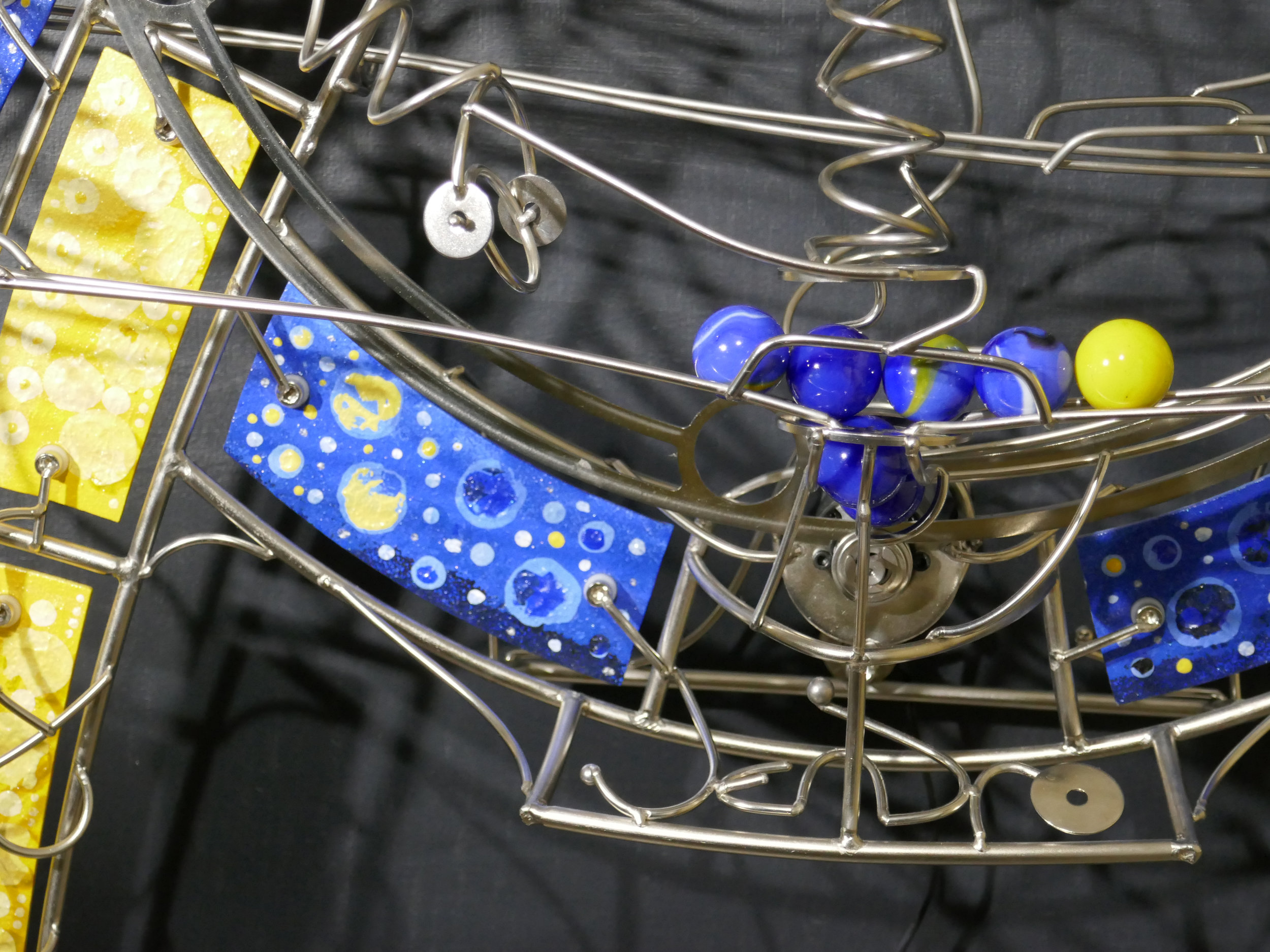 Construction photos
(so you can see your sculpture built in real time!)
Build notes
Motorized ring lift rolling ball sculpture with 1" marbles. This is a medium sized work - set in outer space orbiting a dual planet system. Why not. The first of the Interstellar series.
Approx 40"H x 40"W x 11"D - Acrylic hand painted details. Signed, dated and numbered. ~15 - 1" blue and black and yellow glass marbles. Mounts right onto your wall via adjustable mounting brackets. Hand bent 1/4 rod for the peripheral frame. Laser cut arcs and circular panels cut, painted, and set in the frame.
This sculpture is signed "Jendro" in metal on the base, and also signed and numbered and dated on the reverse side of the painted panels. For wall mounting using the adjustable wall mounts on the sculpture.