RBS 066 - "Sheila" - 6/2017 - 28"H x 38"W x 10"D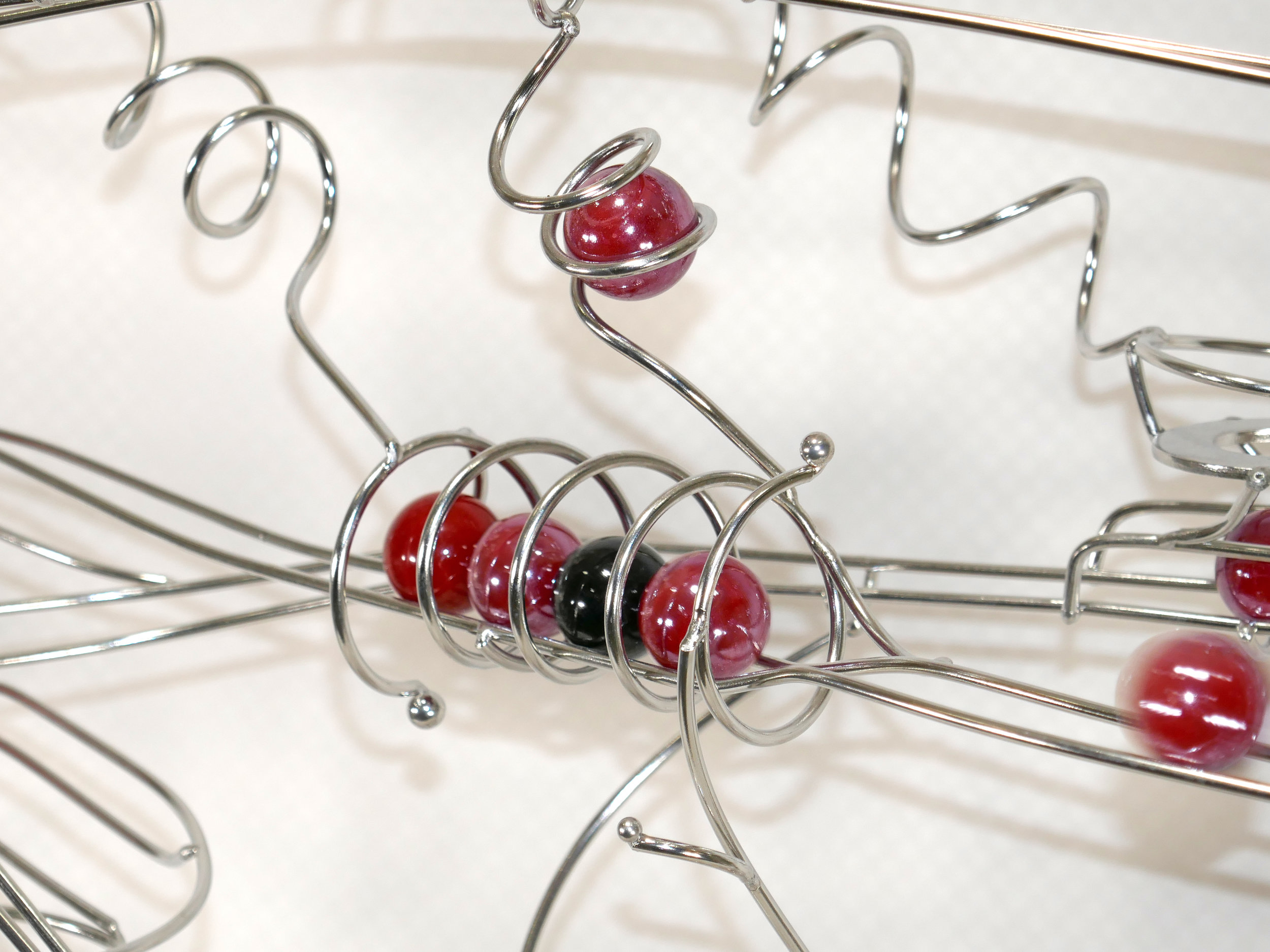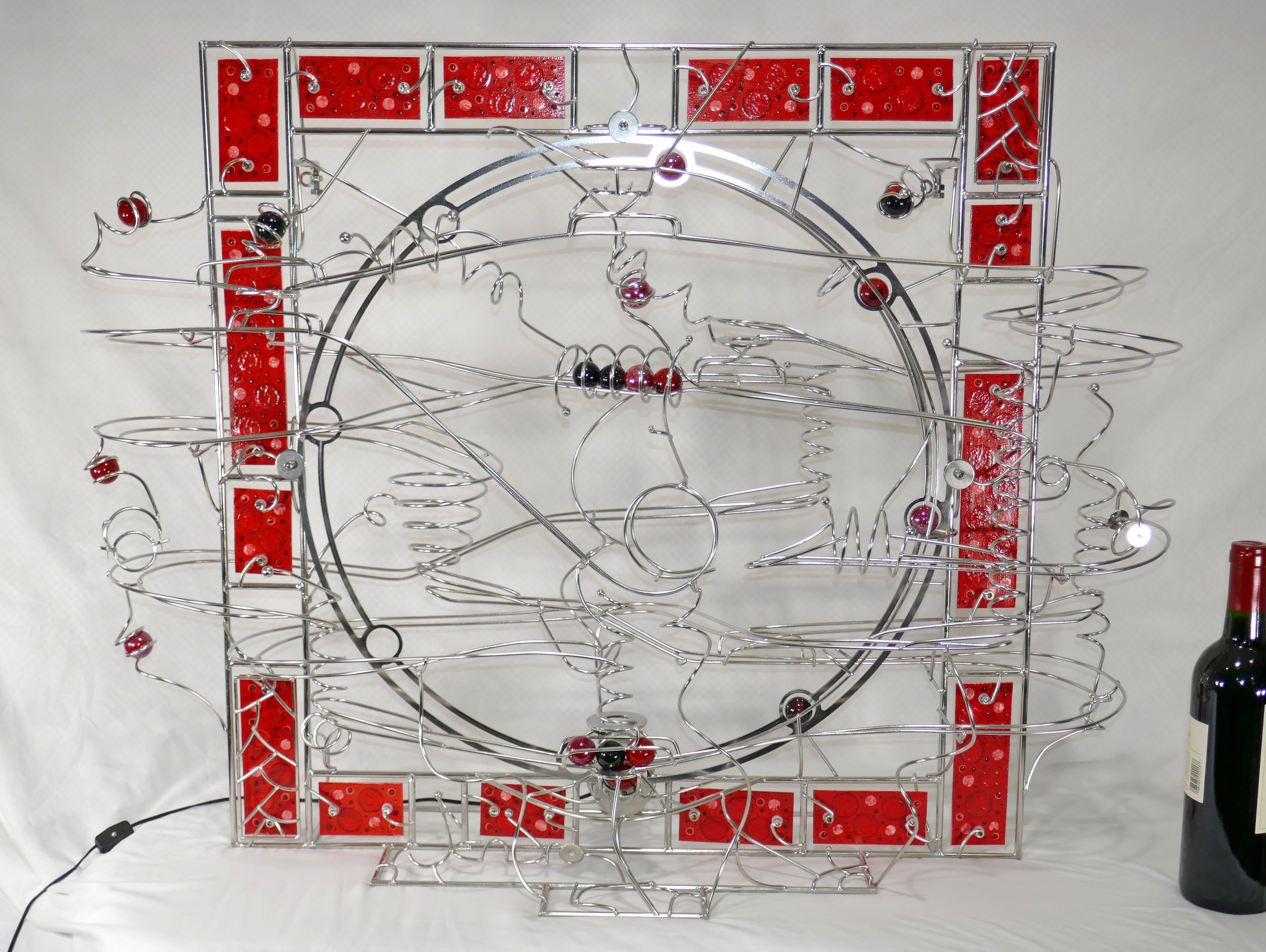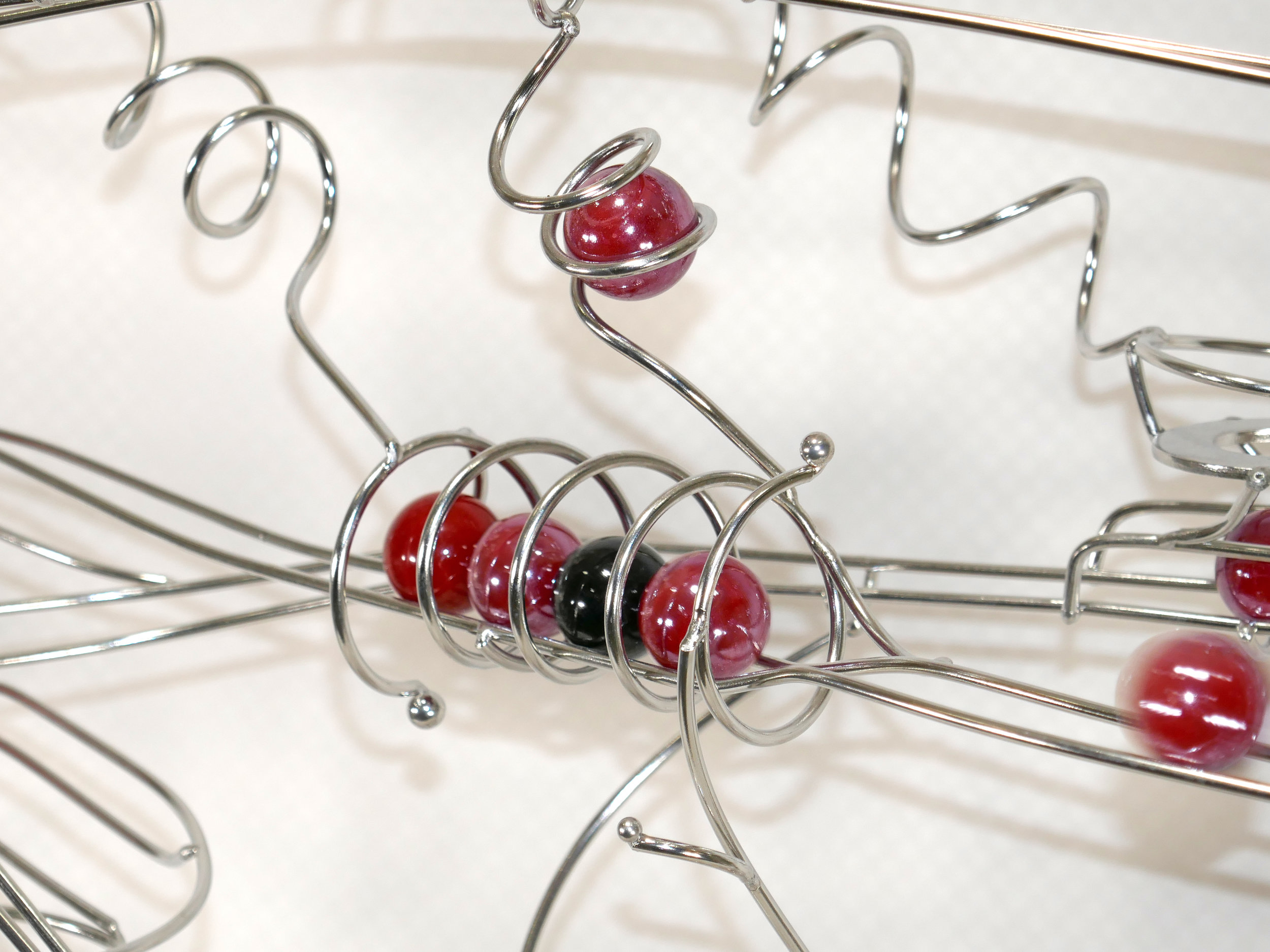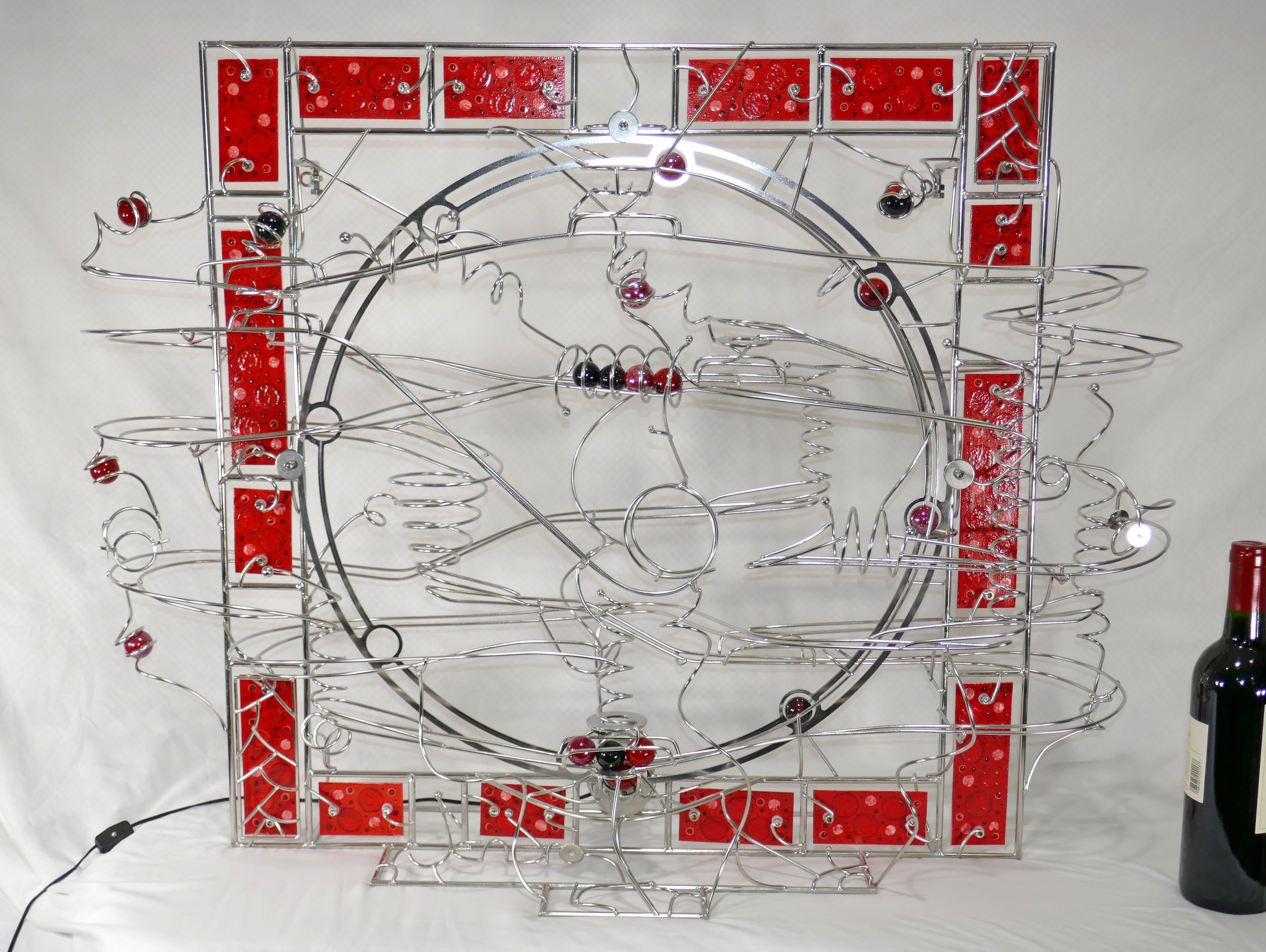 "Sheila" is a medium sized, motorized hubless ring design rolling ball sculpture with 1" marbles. The red painted panels on the perimeter help to frame the sculpture. Mounts right onto your wall via adjustable mounting brackets, or can be simply placed on your table. Both options are designed in!
28"H x 38"W x 10"D - Acrylic hand painted panels. Signed, dated and numbered. ~17 - 1" red and black/red glass marbles. With sixteen Aboriginal dot painted panels and kinetic elements.
This piece is both table top and wall-mountable. Low voltage powered with inline on/off switch.
Video
Build notes
I named this sculpture "Sheila" after my wonderful Aunt Sheila - it was at her house that I saw my first RBS when I was 10 years old. And there were a few days one summer when I worked very hard pushing wheel barrows full of sand to the point of exhaustion to help with a hot tub installation. The money I received for that work influenced me greatly - I learnt that summer that "humanity rewards effort" - and I went and bought my first skateboard with my earnings. I rode that skateboard all over San Pedro, California, and now that I reflect back on my skateboarding years, I see that I was the "marble" rolling through every street - learning first hand about kinetics and angles and jumps and spins and crashes!
This sculpture is signed "Jendro" in metal on the base, and also signed and numbered and dated on the reverse side of the painted panels. It can be mounted on a wall using the adjustable wall mounts on the sculpture, or it can be set on a table. It is designed to do either. The sculpture is also designed to survive shipping stresses too.
RBS 066 is a hubless ring design - the ring turns lightly on the shaft of the motor and lifts the marbles up. The hubless ring design means that there are no spokes in the center. This creates a hollow area for all the track to magically pass through the center of the sculpture.