RBS 078 - "Nalu" - July 2018 - 26"H x 38"W x 12"D - Wall Mount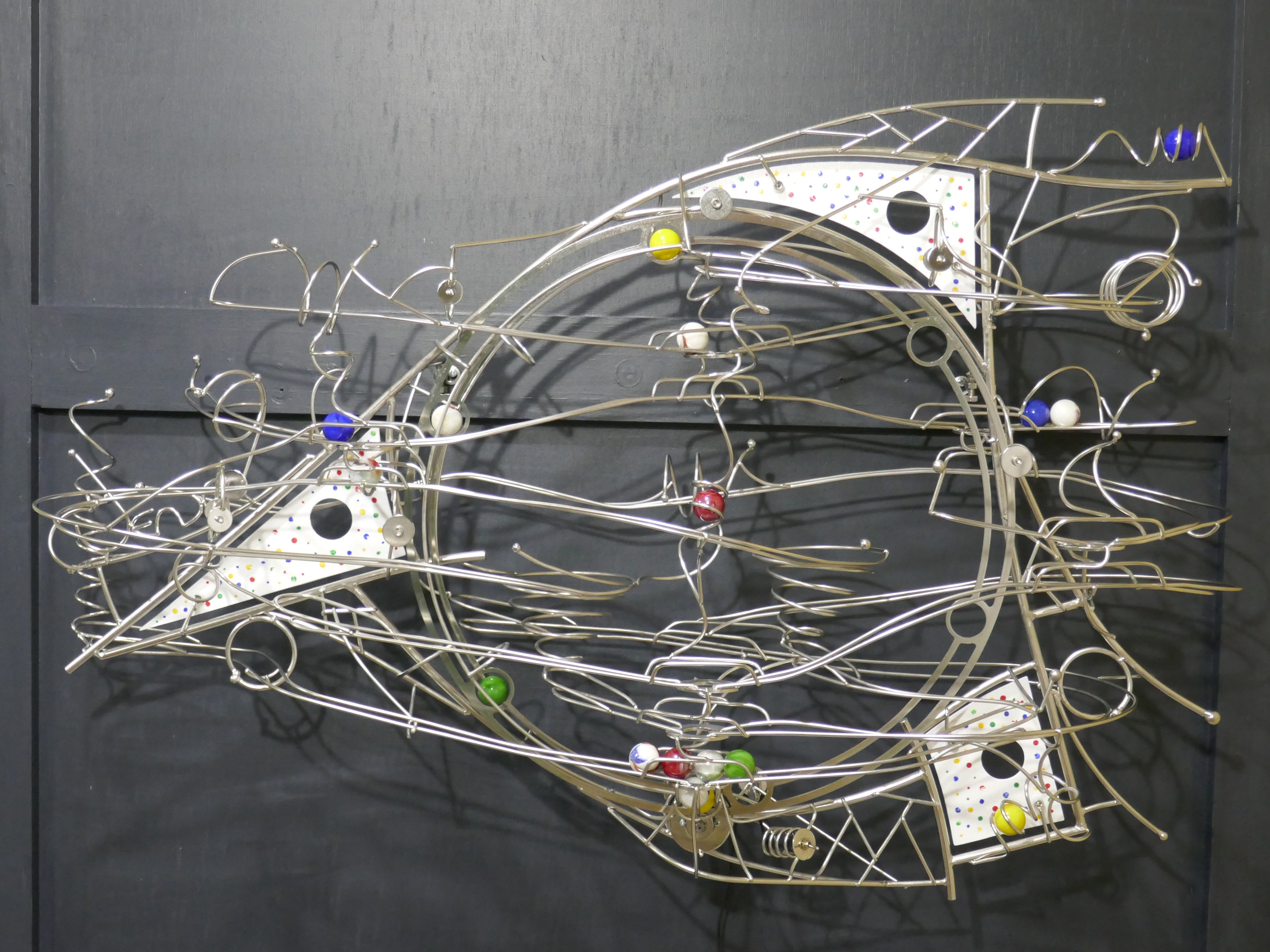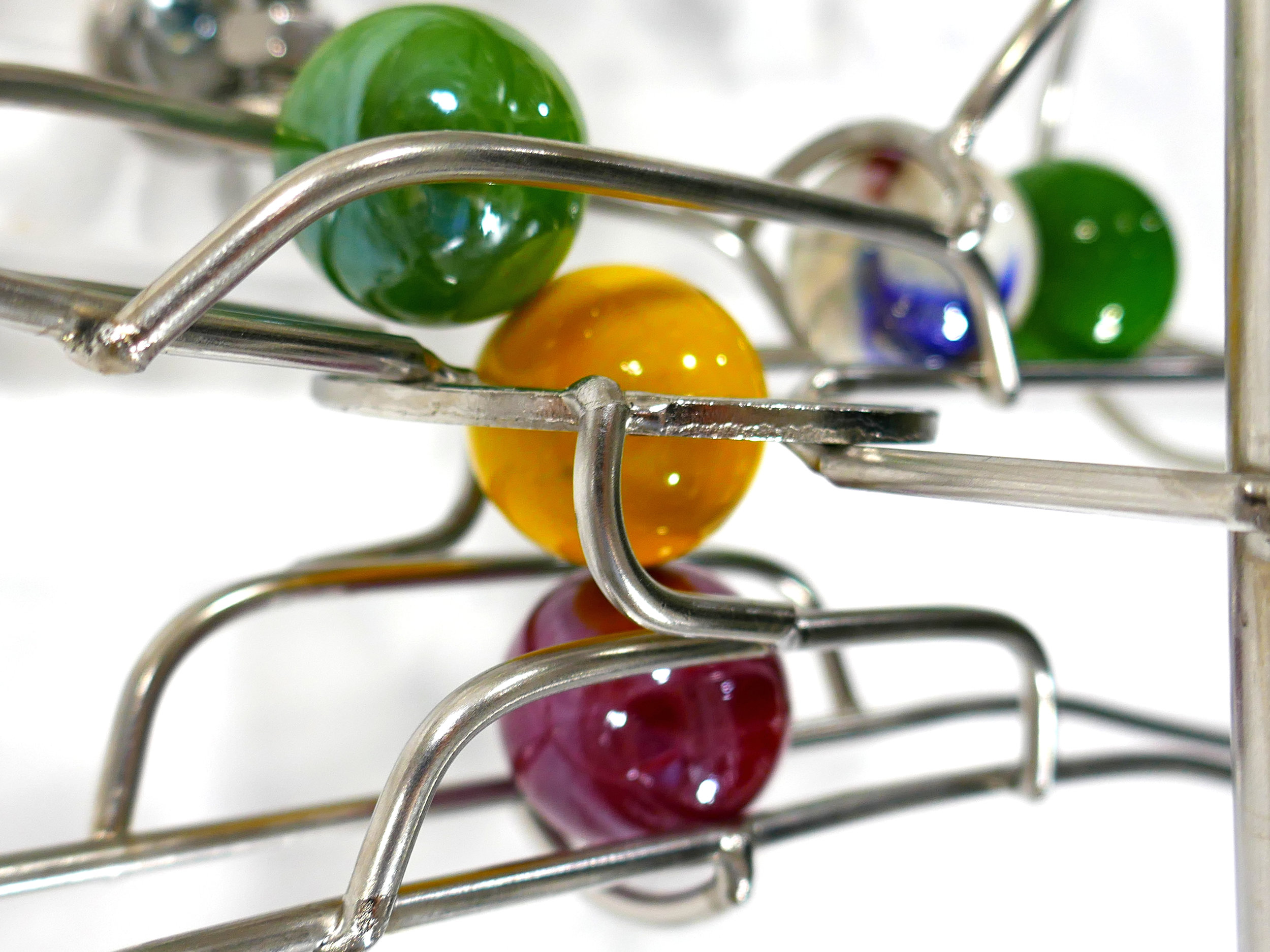 Build notes
Inspired by the Hawaiian Islands - "Nalu" is one of many many names for "Wave" in Hawaiian.
Motorized ring lift rolling ball sculpture with ~12 one inch blue marbles. This is a medium wall mount marble run with 3 acrylic hand painted poly carbonate panels. Signed, dated and numbered.
Low voltage powered with on/off toggle switch mounted in the base.
Construction Photos