RBS 063 - "Empower" - Feb 2017 - 27"H x 36"W x 11"D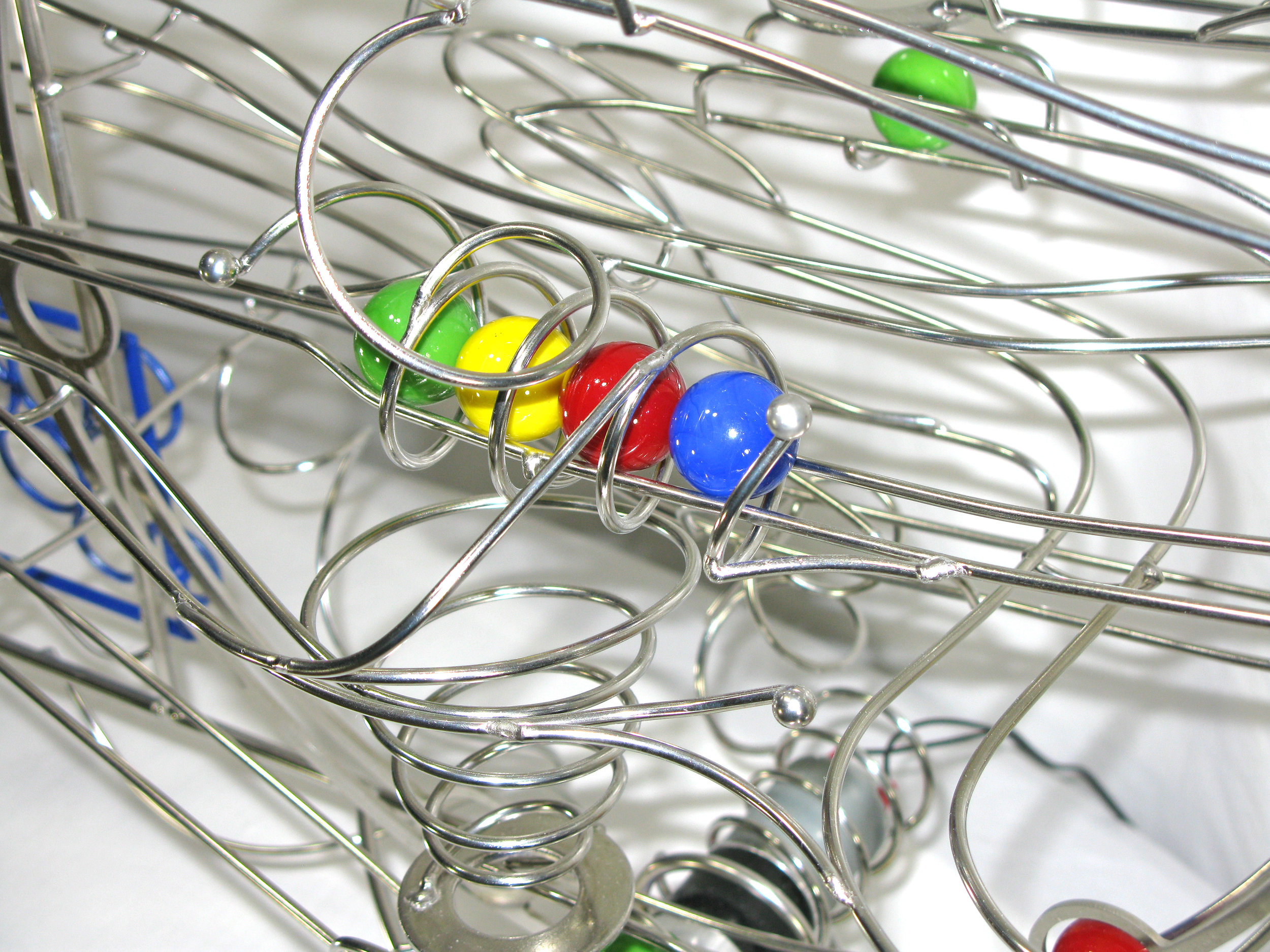 "Empower" was designed and built early in 2017 for the Microsoft Employees Art Show. It features an abstraction of the Microsoft logo in the base, and Microsoft colors in the four corners. It is terrific for me to have pieces like this on display for people to enjoy every day. The piece also won the Jurors award from several hundred world-wide and international entries.
Motorized ring lift rolling ball sculpture with 1" marbles. 27"H x 36"W x 11"D - Stainless steel sculpture. Signed, dated and numbered. ~15 - 1" blue/red/green/yellow glass marbles. With an Aboriginal dot painted panel and four corner painted design elements.
This piece is designed for table top display - low voltage powered with inline on/off switch.