RBS 057 - "Eleven" - May 2016
Motorized ring lift rolling ball sculpture with 1" marbles.
34"H x 34"W x 11"D - Acrylic hand painted details. Signed, dated and numbered. ~14 - 1" red and red/black glass marbles. Red roses in the four corners and Eleven hand shaped metal hearts in the base atop a hand painted steel panel.
Video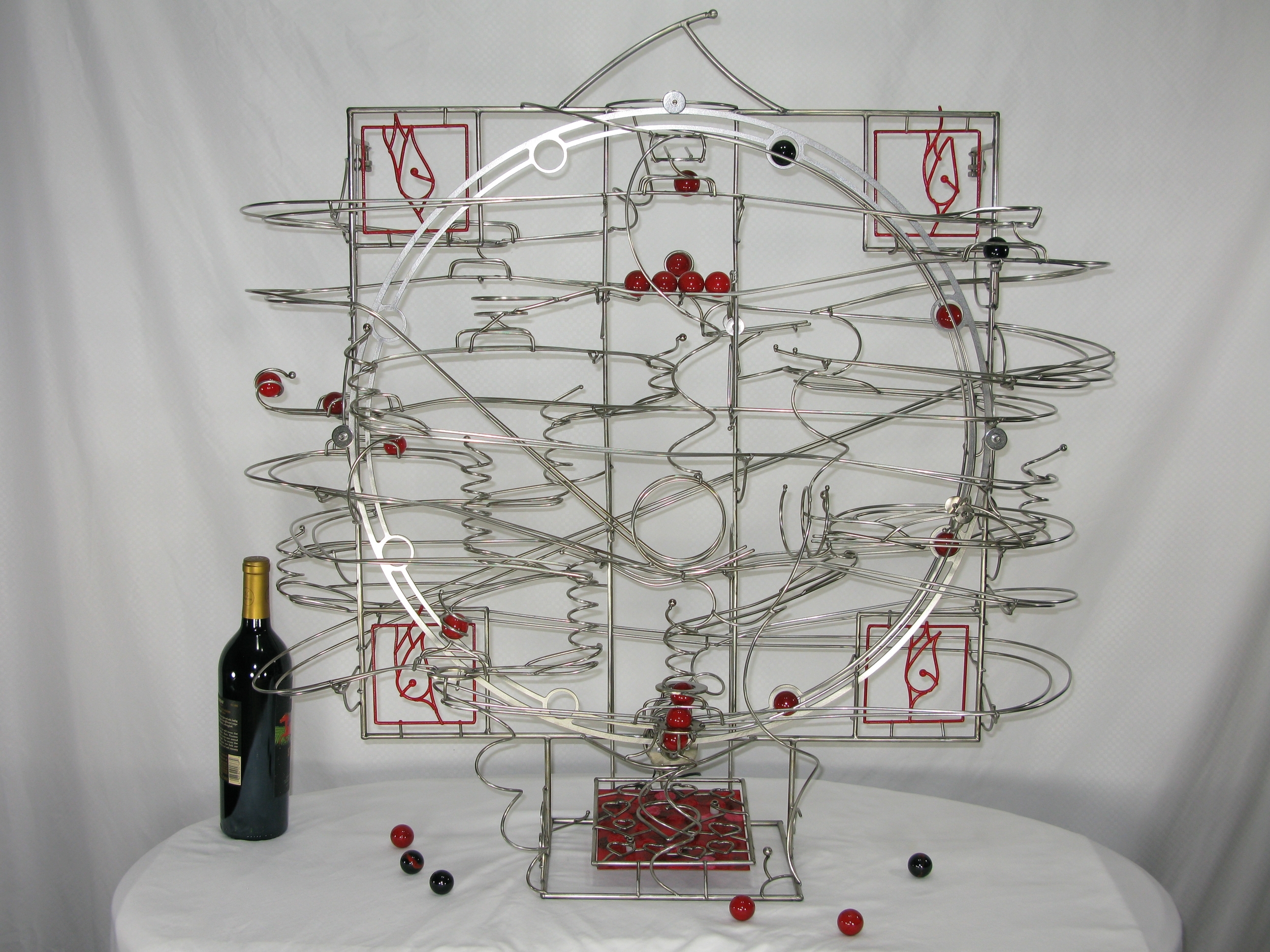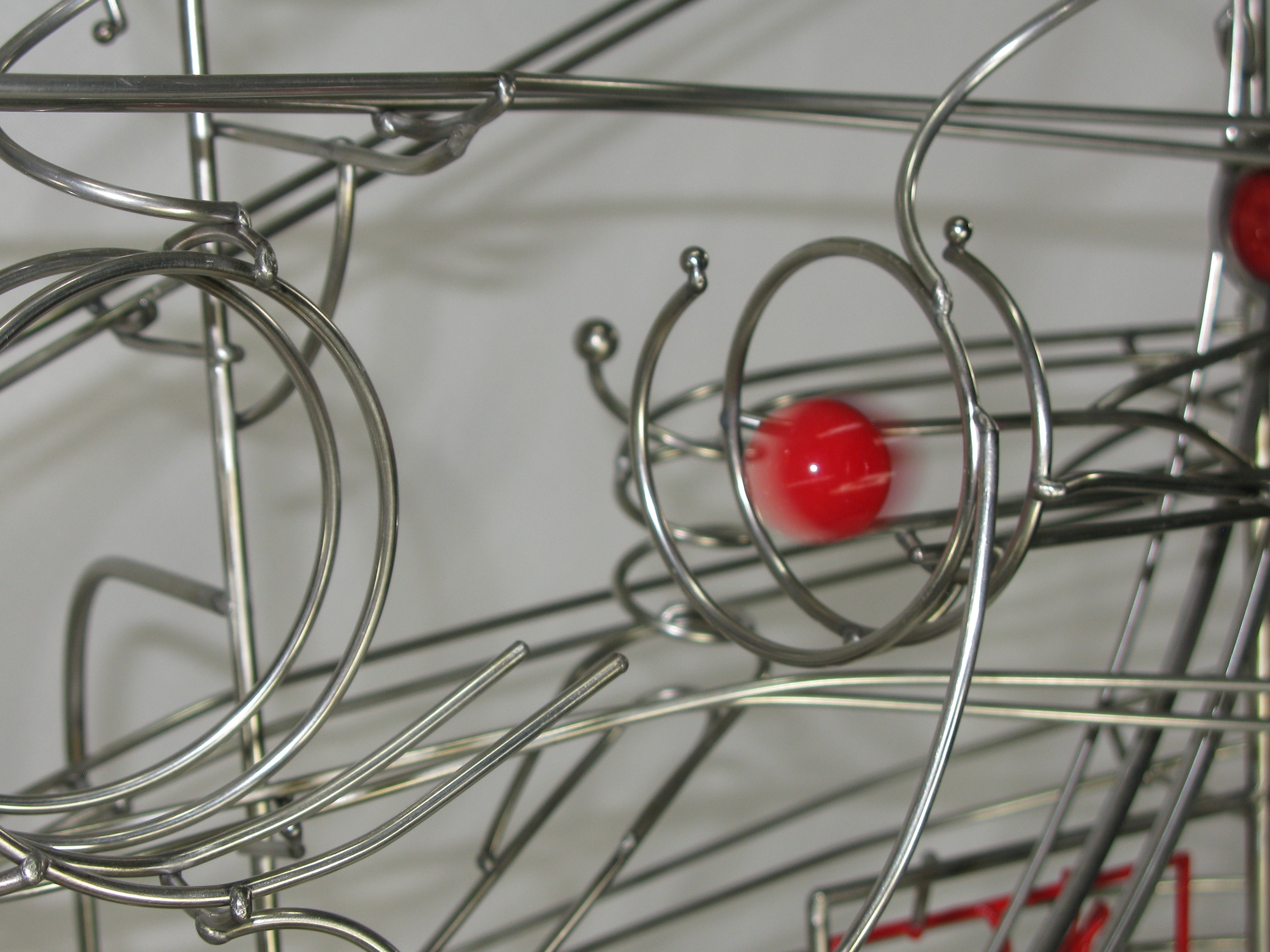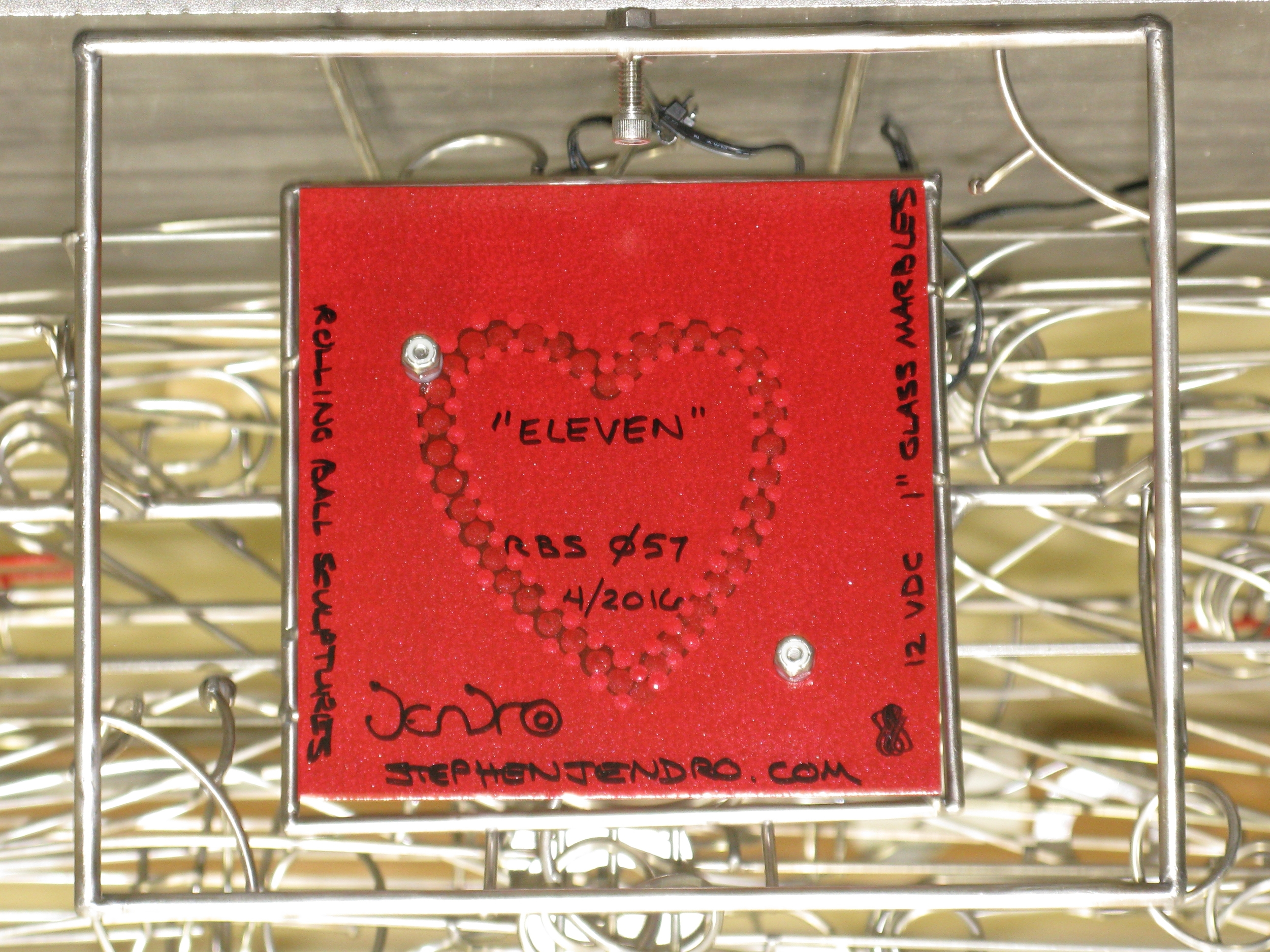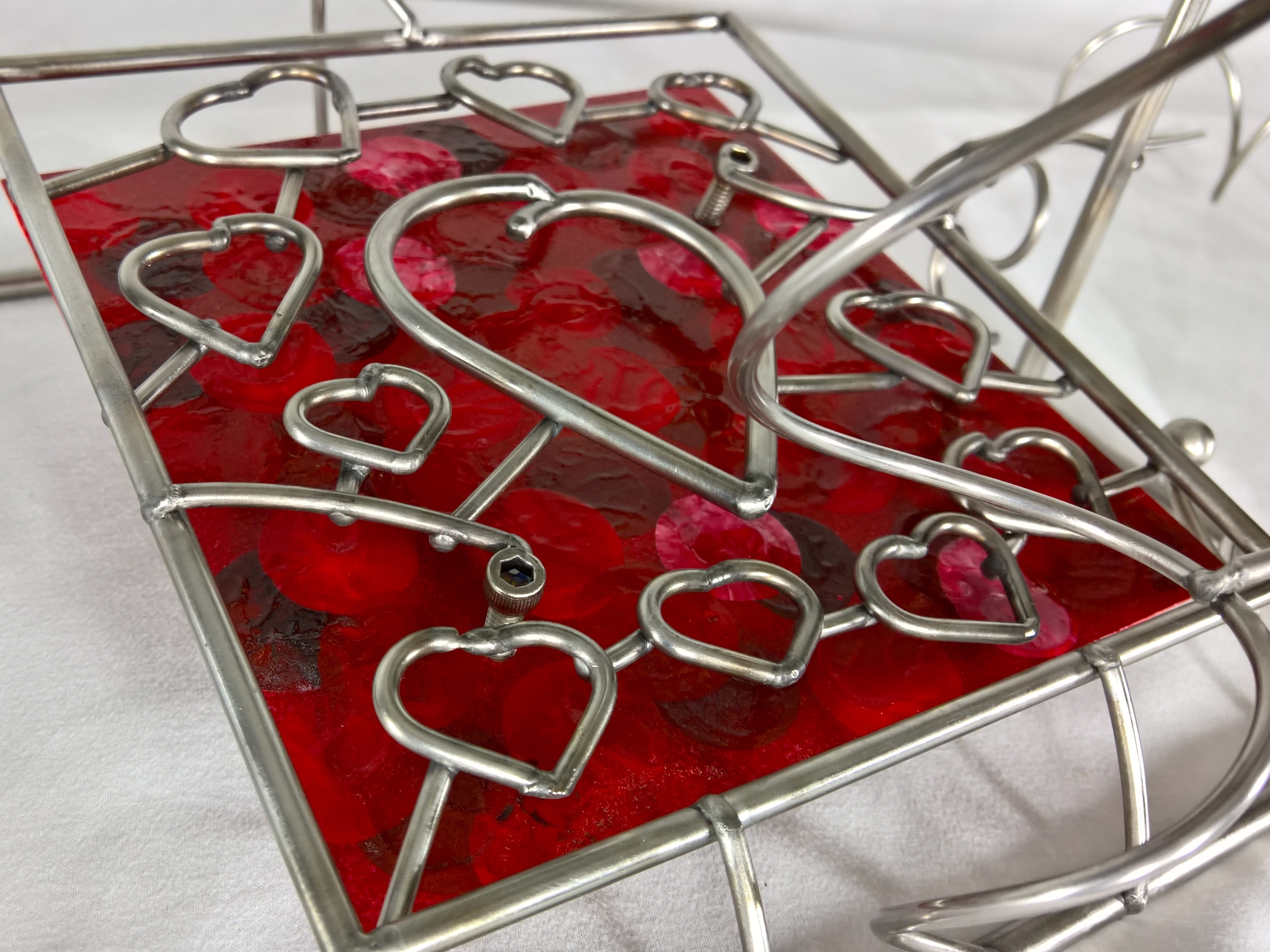 Build notes
RBS 057 is called Eleven - this commissioned work for for an eleventh Wedding anniversary gift. I added eleven hearts in the base and 4 hand made red steel roses in the corners. I was very happy with the eleven hearts in the base. And the painted panel.
The lift type is a laser cut hubless ring - there are no spokes, so the track can pass through the middle of the hoop. This piece, as well as others, features a wave form at the top. This work features a large ring, and therefore there are a lot of tracks and kinetic elements.
This sculpture is signed "Jendro" in metal on the base, and also signed and numbered and dated on the reverse side of the bottom painted panel. It can be mounted on a wall using there was room to add in a lot of tracks, and a lot of kinetic elements. g the adjustable wall mounts on the sculpture, or it can be set on a table. It is designed to do either. The sculpture is also designed to survive shipping stresses too.